Segue o depoimento da Tchozinha Monica Paniz, relembrando coisas do querido Frai. / In the black text is the testimonial of Monica Paniz about her beloved Fraiburgo city 🙂

Fraiburgo é a cidade onde estão minhas raizes, onde nasci e me criei, onde passei os melhores anos da minha vida. Cidade que deu oportunidade para o meu pai (Dirceu Romano Paniz in memorian) se tornar " o grande homem" que sempre foi. Cidade que me traz muitas saudades…saudades da minha infância, da minha família, das festas juninas no Gonçalves Dias, da Invernada Artística, dos Rodeios e dos bailes gaúchos.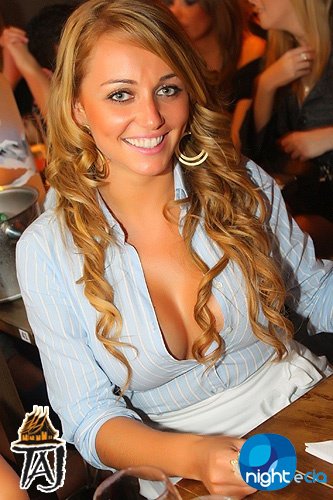 ..aquilo sim era uma "balada" divertida rsrs!!!! Saudades do carnaval no Clube Fraiburguense, do Bloco Fuzuê, só de meninas, dos esquentas fazendo batida de vinho com leite condensado rs…ou dos esquentas dos Quati na frente da minha casa. Saudades de caminhar no lago, ou mesmo na rua onde você para para falar com todo mundo, sempre tem um conhecido tomando chimarrão…Jantinha das meninas, ou a tarde de pipoca doce com mate para colocar a fofoca em dia, dos inúmeros churrascos com amigos, pois tudo era motivo para um churrasquinho…Saudades das amizades verdadeiras, da cumplicidade e humildade das pessoas que moram em cidade pequena. Poderia passar horas aqui escrevendo do que tenho saudades, mas a maior de todas é o meu querido e amado Pai, porque se falando de Fraiburgo não tem como não lembrar dele, um eterno amante apaixonado pela cidade, quando ele estava aqui em Balneário Camburiú ele falava para todo mundo de boca cheia que aqui só morava quem era louco, porque a cidade igual a dele não existia, todos ficavam curiosos querendo saber onde era essa tal de Fraiburgo, a terra da maçã….rsrsrs. Ele só escapava quando era muito frio rsrs…desse friozinho também sinto falta, do fogo na lareira, do fogão a lenha. Enfim, são muitas as lembranças dessa cidade a qual sempre vou guardar no meu coração!!!!
Fraiburgo is the city where my roots are, where I was born and raised. The place where I spent the best years of my life. This city that gave opportunity for my father (Dirceu Romano Paniz in memorian) to become the "great man" who he has always been. City brings me many memories of my childhood…I miss my family, Gonçalves Dias School, rodeos and dances of the gauchos… All of it was really fun! I have nostalgia of the Carnival parties at the Fraiburguese Club. Also,  many memories of walking around on the lake, or even on the street where you stop to talk to everyone. There is always somebody around drinking mate and ready for talking and getting fresh gossip updates. Needless to say about the countless barbecues with friends, which any thing was a reason for having a barbecue… I miss the true friendships, and humility of the complicity of the people who live in small towns. Well, I could spend hours and hours writing down my memories, but the one I must say are those related to my dear and loving Father, who was an eternal lover of Fraiburgo. When he was here in Balneário Camburiú he talked proudly to everybody about the city making everyone curious about the land of apples…. rsrsrs. He only got out of the city (escaped) when the cold was too extreme… rsrsrsss By the way I miss that cold temperatures, the fireplace, the logs in stove and those sort of things. All in all, there are many memories of this city which will always keep in my heart!